The world's most expensive train ride is here boys and girls, and IT LOOKS AMAZING!
Straight out of a sci-fi movie, Japan just unveiled the Shiki-Shima, a uber exclusive 10 coach train running on a chunky 3ft 6in track, carrying just 34 passengers, wishing to travel in utmost style, according to the Independent.Â.
Getty
And guess what? People are in such a hurry to get into the VIP status that it has already been booked till April 2018 – this is even before its maiden trip! Some rides were allocated by lottery too!  The East Japan Railway Company are behind the super swish creation, which offers 'summer tour' excursions for three nights, setting off from Tokyo.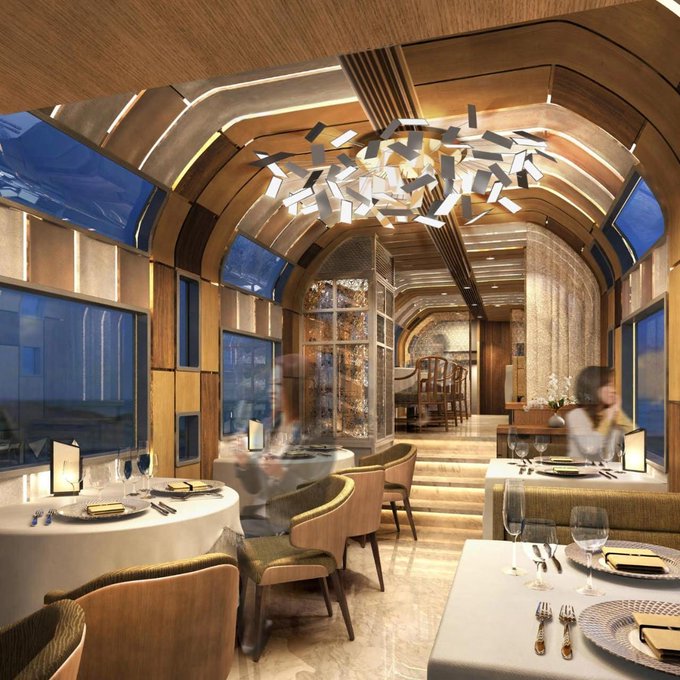 The train rooms offer standard suites which have full size beds, a look and a shower- with all amenities.
It also has deluxe suites that serve the best of food and 'aromatic cypress wood bath.'  For those who wish to watch as the surroundings flash by, there are two observation carriages at both ends of the train, as well as a lounge and a Michelin starred dining room cabin, complete with uniformed butler service.
Getty
The standard suite is about £7,500! The train can go upto 70 mph which is not necessarily fast. A typical trip on the opulent train will include an extremely posh dinner, followed a little bizarrely by a performance of the traditional Japanese 'Dance of the Dead.'
Getty
The deluxe train then travels onto Honshu where they can transfer to another lavish locomotive too. So now I know where my next vacation is going to be!