Age is just a freaking  number. And these oldies are proving that with the ultimate race!
99 year old World War II veteran and pilot Orville Rogers competed in a race with a retired business Dixon Hemphill who is 92  at the USATF Masters Indoor Track & Field Championship early this month.
 And in no way are these men slow for their age or anything! It was a close finish too! The nail biting race ended with Hemphill finishing at 18.00, while Roger at 18.05.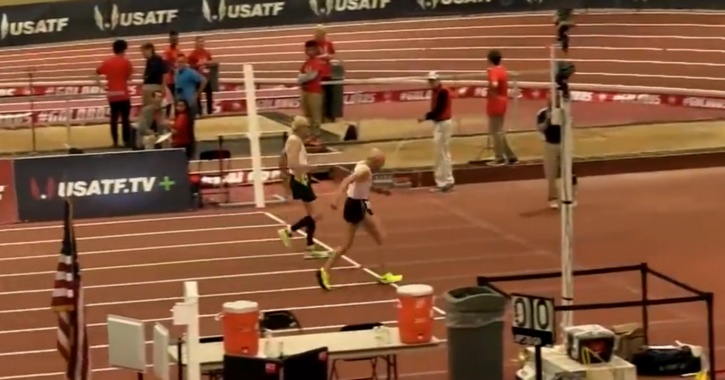 These peeps have a friendly rivalry going on and compete every year. The winner says that he trains with consistency and that's the key to acing this sport. Rogers has over 13 world records across 13 events – ranging from 60 meters to the 3,000.
These two are giving us MAJOR #fitnessgoals. Time to suit up and hit the gym!