Pink is taking over the internet. Don't believe us? Wait till you check out this AirBnB which is covered in the color-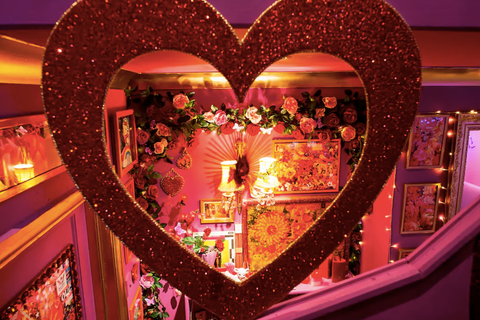 Millennial pink is a legit colour on the internet, and people are enjoying their moments with this popular colour. But it seems this AirBnB plans on keeping this trend alive for  along time.
This pink beauty is called the Eaton House Studio, and is a  bedroom mansion located in Essex. Pink interiors decked in shiny gold accents makes this a dream for all pink lovers, and looks straight out of a fairy tale. And guess what? We bet this would be a hit on Instagram too.