And it's going viral for all the wrong reasons.
22 Year model Viki Odintcova shoot a series of pictures on a Dubai skyscraper, wait- let me rephrase that. She shot it OFF a Dubai skyscraper without any safety harness. A hand was holding her while she leaned into oblivion.
In the quest for the perfect picture, she also swung off a ledge with just a hand for support. No safety net, no helmet – hell not even something as small as a damn bungee rope.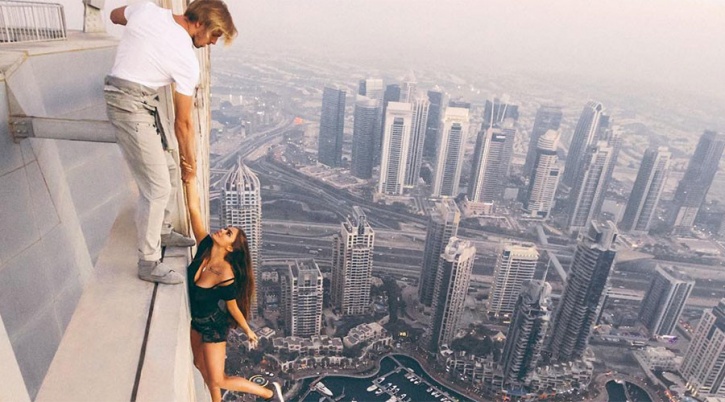 She posted the behind the scenes of the shoot on YouTube and yikes. That little walk and then off the ledge- you have to have some ba**s to do that . And this time it has gone a bit too far. The response to her pictures and shenanigans has been far from positive.
That's taking #selfielove a little TOO OTT. Jeez, I can't even watch this!