There is a certain flair that comes with being a celebrity's lookalike. And when you are the doppelgänger of  one of the greatest footballers of the world, then life is bound to have many twists and turns! Recently an Iranian fan of Messi landed in jail for copying him. His name is Reza Paratesh and the resemblance is so uncanny that peeps couldn't spot a shred of a difference between the two.
So much so that peeps also started taking selfies with him and signing autographs!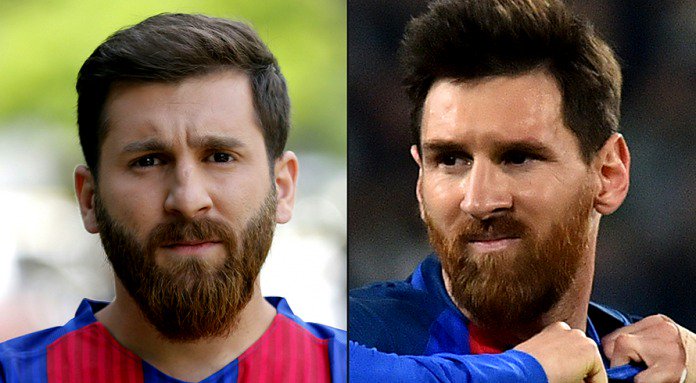 He'a fully booked for modelling contracts, interviews and is really happy to make Messi's lookalike!  And guess what- he wants to be the footballer's understudy too!
He says, " Being the best player in footballing history, he definitely has more work than he can handle. I could be his representative when he is too busy." Its rather unfortunate that he had to see the inside of a jail cell just for being a look alike!