Obesity is a huge issue and over eating causes it. And when it comes to animals, it's us stupid humans who bring on the disease to them. In this case, a poor monkey who ate all the "kachra" we leave behind on our roads.
Meet Uncle Fatty. He loves junk food and thrives on sweet corn, watermelons, noodles and milkshakes left behind by visitors.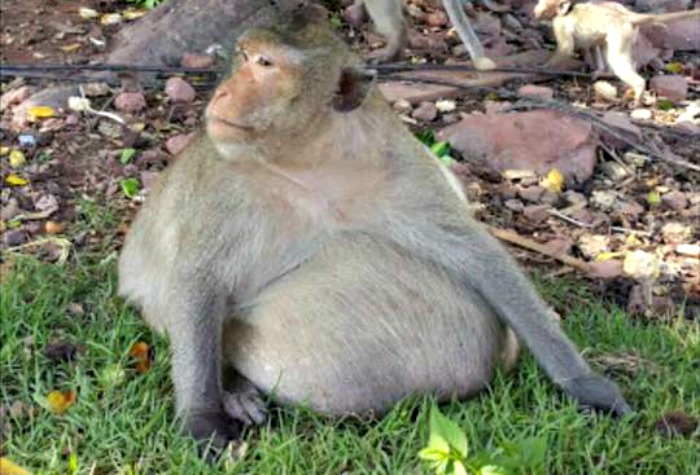 He obviously turned morbidly obese with the leftovers and is at a whopping 15 kgs! That is more than twice the average weight for most monkeys. He was spotted in Thailand by Wildlife officials quietly gobbling away food in a busy street corner.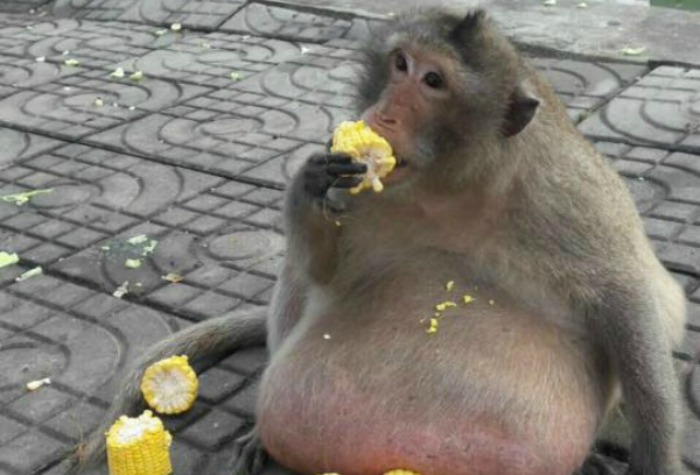 He is being sent to a kind of "fat rehab" where they will monitor his diet and ensure his safety both mentally and physically. Also they will keep him physically active.
He is now being sent to a 'fat camp' where authorities will strictly monitor his diet and ensure that he is physically active.
"Our team headed out to check on it because we received reports about a fat macaque in Bangkok's Bang Khun Thien area," Kanjana Nittaya, a senior official at the Department of National Parks, Wildlife and Plant Conservation told The Nation. 
Check out the video and say hi to Uncle Fatty!