Cute is not the word you generally associate with hackers. You imagine them to be bent over the desk and writing codes of mass destruction of baddies on the internet.
But hackers have a fun time too, ok? Especially with printers. Yeah printers.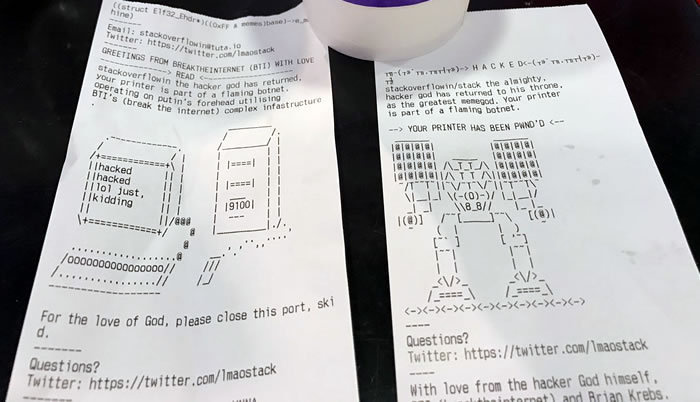 "stackoverflowin" aka our awesome hacker took over 150,000 network connected printers to educate people with printed messages like  "YOUR PRINTER HAS BEEN PWND'D".
Peeps think that he is a high school student from the UK and his aim is to just let people know about security breaches and not to cause any serious trouble.
He is a fun kid. This guy.
All images: Twitter