Every international trip you take, what's the biggest headache – PACKING! We all know that royalty is used to packing it in style- but the Saudi King Salman bin Abdul Aziz, you can't TOUCH his swag.
He's on a jaunt to Indonesia for 9 days and is carrying 460 tonnes of baggage, YES 460 TONNES OF BAGS FOR ONE SINGLE TRIP. That's more than 3 blue whales put together. Just let that sink in for a minute.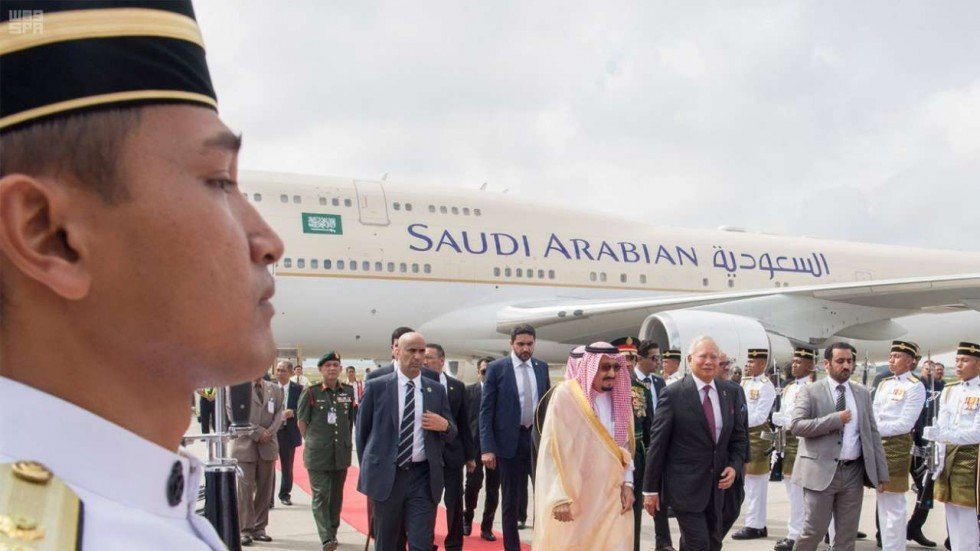 What is he carrying? Two of his Mercedes Limousines , two electric lifts for starters! 1,500 people, including 10 ministers, 25 princes and at least 100 security personnel make  up the rest.
It will apparently take 572 workers to unpack all this shiz. WTF BRO?
THIS KING SURE KNOWS HOW TO TRAVEL LIKE A BOSS.