Annie a 99 year old woman from Netherlands was arrested. Why? Umm- because it was on her bucket list of things to do. She wanted to experience a cell and the police locked her in for just a few minutes. Look at that face!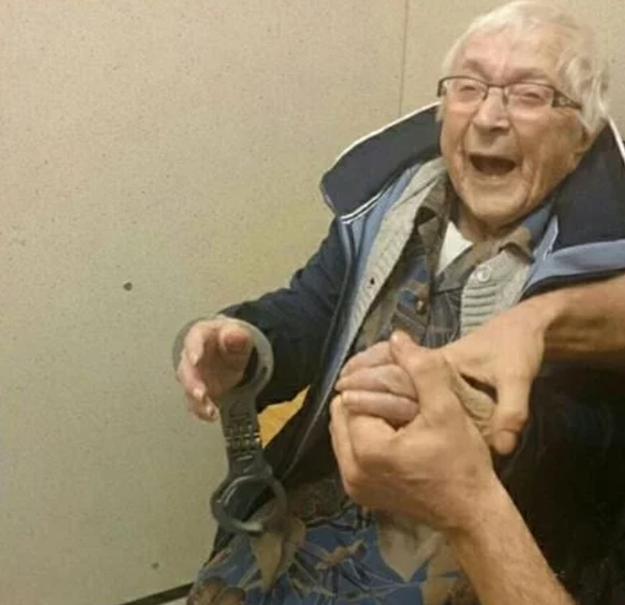 "We don't usually do this, but we made an exception for Annie," said the spokesperson. "It was just a couple of minutes in the cell. It was all about the experience. We don't know why it was on her bucket list." says a police spokesperson to ">="https://www.buzzfeed.com/bradesposito/jail-me-up?utm_term=.dtOzzmOLnq#.jjrPPwnmJg">Buzzfeed.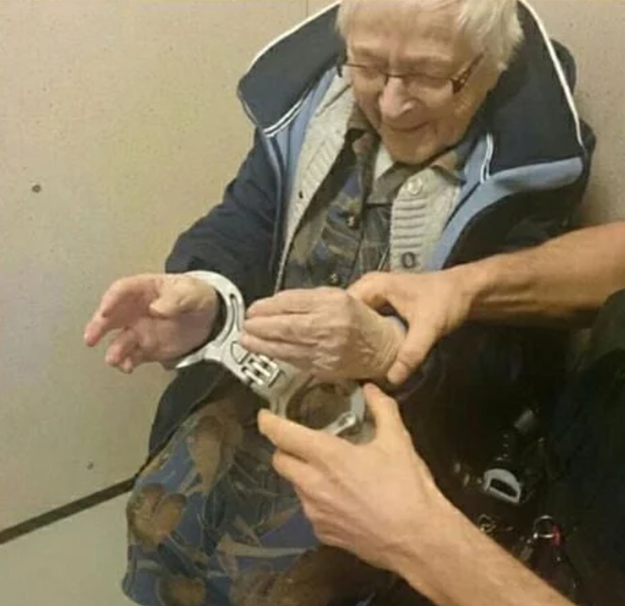 The police then posted the pics on social media and it went viral as hell!
">="https://www.facebook.com/politienijmegenzuid/posts/833781586798056″ target="_blank">Facebook: politienijmegenzuid
You know what my bucket list has? A date with Ryan GOSLING, not bloody jail !