Siberia is one of THE COLDEST places on earth. But that shouldn't stop sportsmanship at all.
Lake Bilal in Southern Siberia is the deepest lake in the world and recently is the birth ground of a touch endurance skating and cycling competition.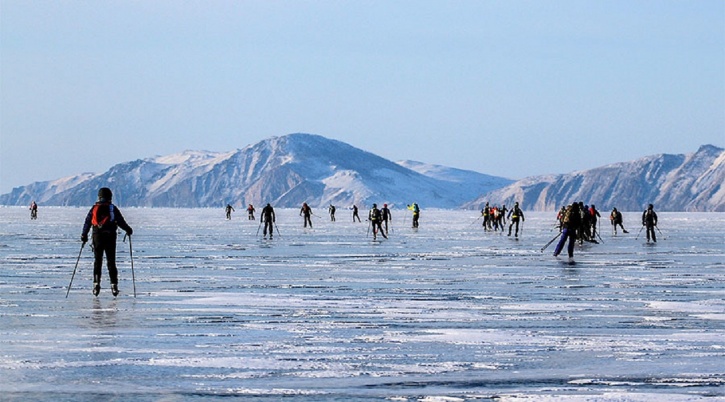 This race is held on the lake situated in the Irkutsk region of Russia. It's not for the faint hearted, after 3 days of braving the chills only about 2/3rd of the participants were able to make it across the finish line. About 70 people participated and the weather conditions went from crazy to HORRIBLE in a matter of hours!
"A snow storm started. The wind was very strong. One-third never made it that day. We had to take those sportsmen to the finish line using special transport," the head judge said to the Vesti-Irkutsk.
All images courtesy RT