Hauz Khas Village in New Delhi is helping in breaking gender stereotypes. How, you might want to ask?
Meet Meherunnisa Shaukat Ali , the female bouncer at Hauz Khas Social.
 At the age of 14, her father had arranged for her to get married. This is probably one of the few times someone will thank an illness for helping them out of a situation. Due to the illness she was also taken out of school.
It's been 7 years in this male dominated industry, but Meherunnisa Shaukat Ali has not let that stop her from letting the world know that she is a strong woman and messing with her is not a good idea.
 It was tough getting a job in the beginning; everywhere she went, men stared. She has to return back home empty handed. She was desperately in search of a job to help her family cope with the crumbling financial situation.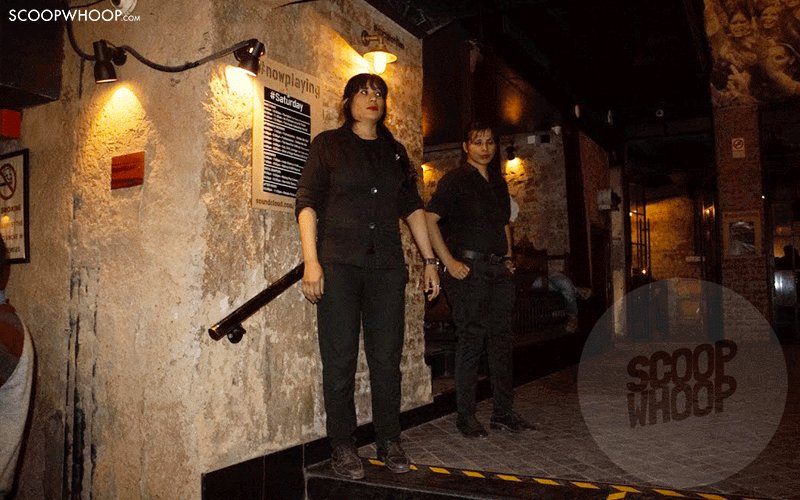 One day someone called her up and asked her if she'd like to be a security guard. Since she had always wanted to be a police officer, a security guard was great for plan B.
Meherunnisa Shaukat Ali has worked at a Hyundai showroom, a PVR theatre, escorted celebrities and VIPs to malls and other events.
She loves what she does, she loves the respect she gets at work, and she loves to show that she can kick some ass if someone decides to mess around. When she's not working at Social, she's learning how to cook at a cooking class in Gurugram.
  Respect!
Image credits: Scoopwhoop, Indian Express, Livemint