As a kid, looking at all those movies, my stupid dream – was to have my own tree house. A place that I could call my own with a secret handshake for access and everything!
Come adulthood and all I need to do to get my Tree House dream is travel to Canada! Located right in the forests of beautiful Vancouver is a house made by Free Spirit Spheres will looks like a sphere and is suspended on trees.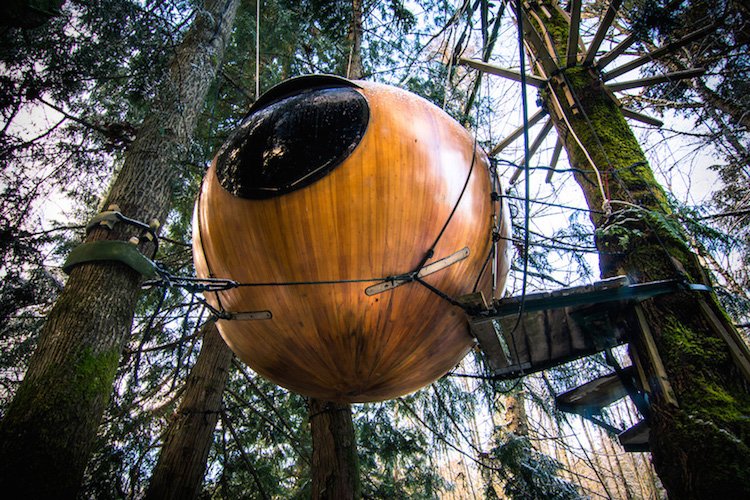 Look at it covered in snow.
This resort is made by Tom Chudleigh, who wants to give peeps a feel of the round houses from the 1960's. It is beyond beautiful, the interiors are posh and premium. It has space for 2 people, a dining area and the best view in the world. All for just Rs 8550 per night! Take a look at these awesome pics.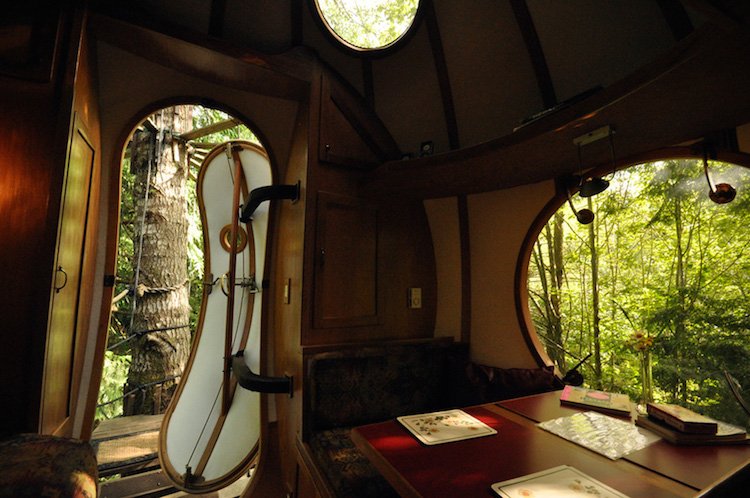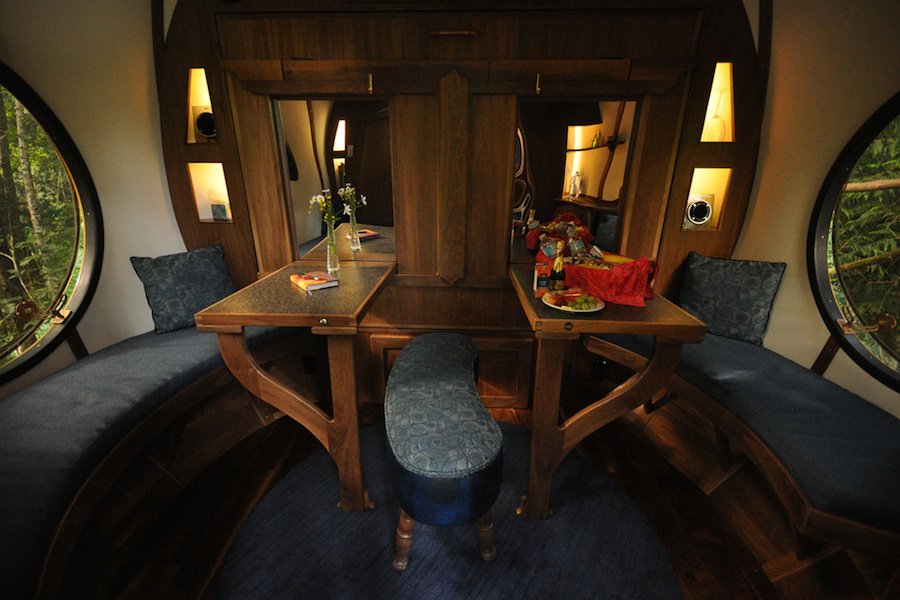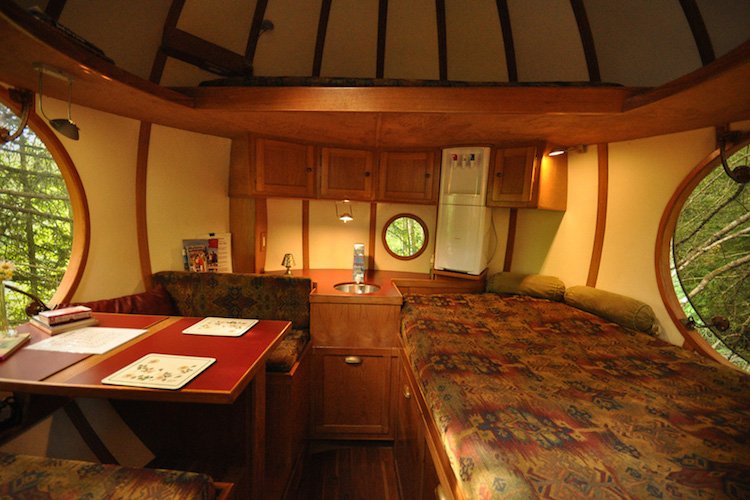 Ready to pack your bags and leave for Canada?
All images courtesy: Free Spirit Spheres