There is a place for everything bizarre in this world.
A restaurant in Canada has the most unique and frankly quite disgusting theme – the theme of poop. Yes you heard it right.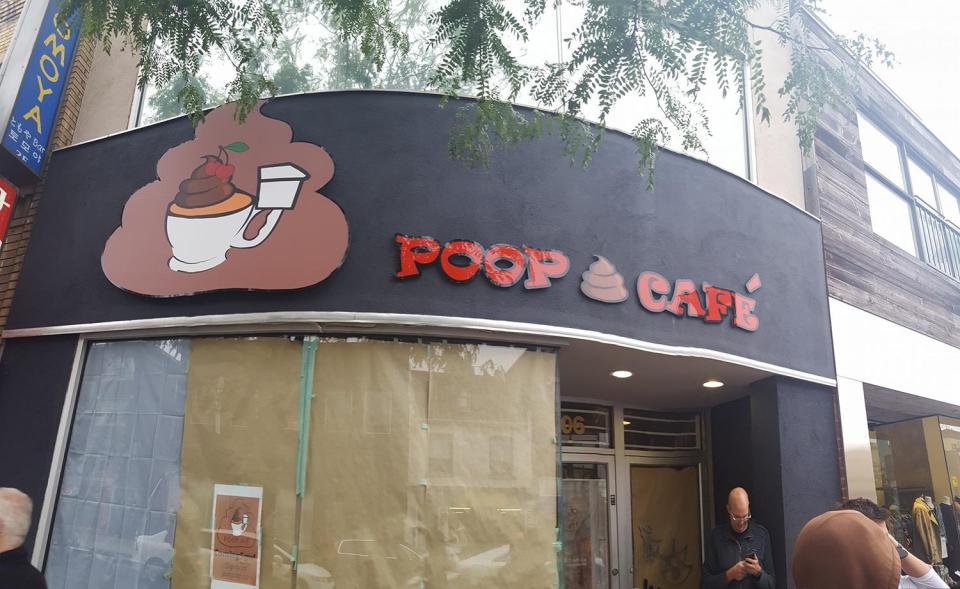 It serves everything from Thai to Japanese to even Korean desserts as well as ice cream in toilet bowls shaped in western and Indian styles. It literally is the embodiment of the expression- tatti kha le.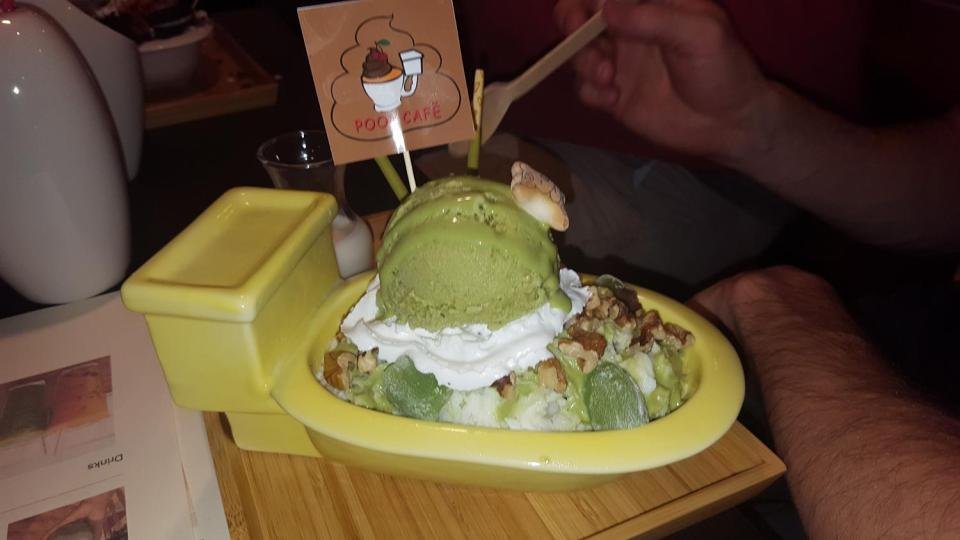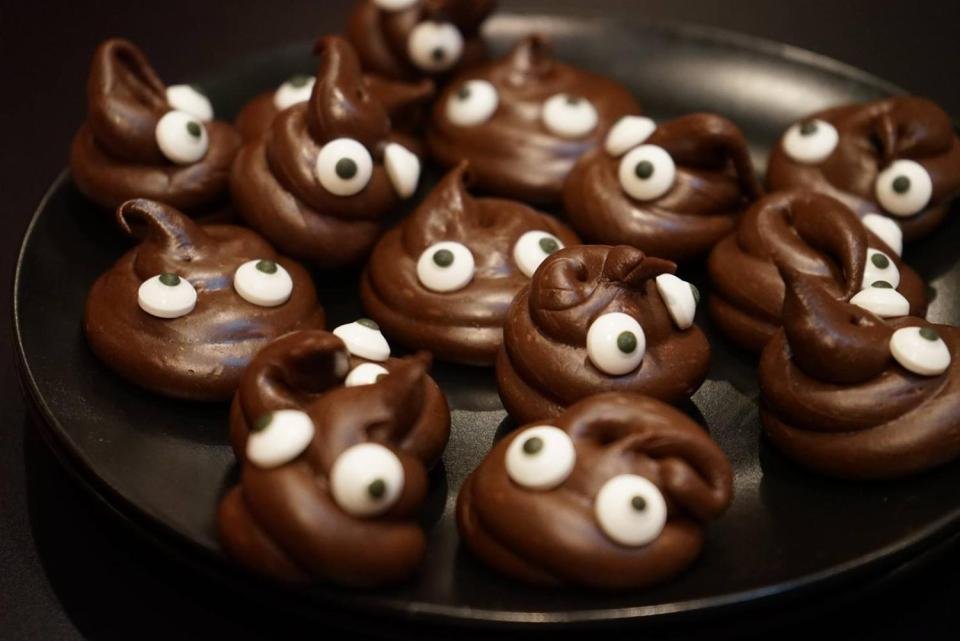 Lieun Taygen let her imagination run wild and got the restaurant designed with everything you can find in your toilet. Its creepy as well as delicious! You also get to sit on commodes!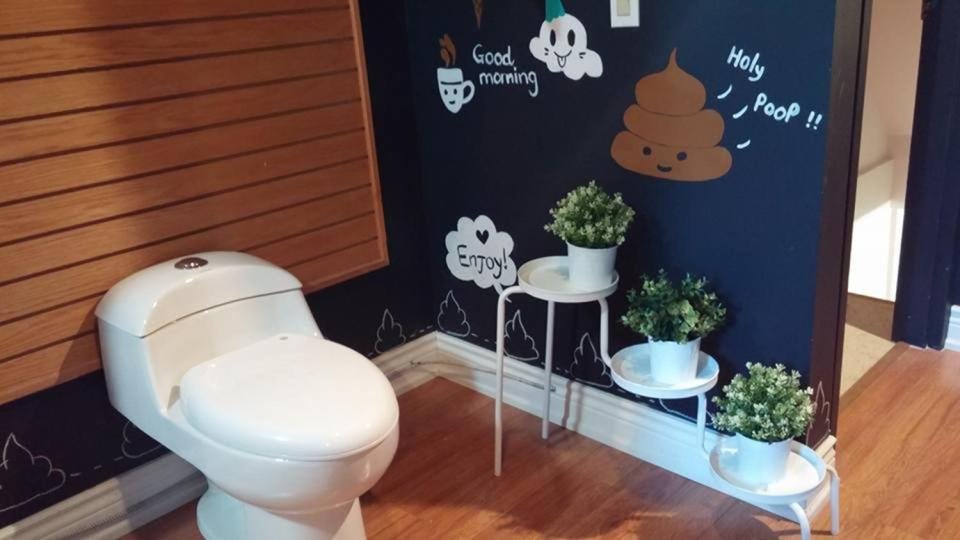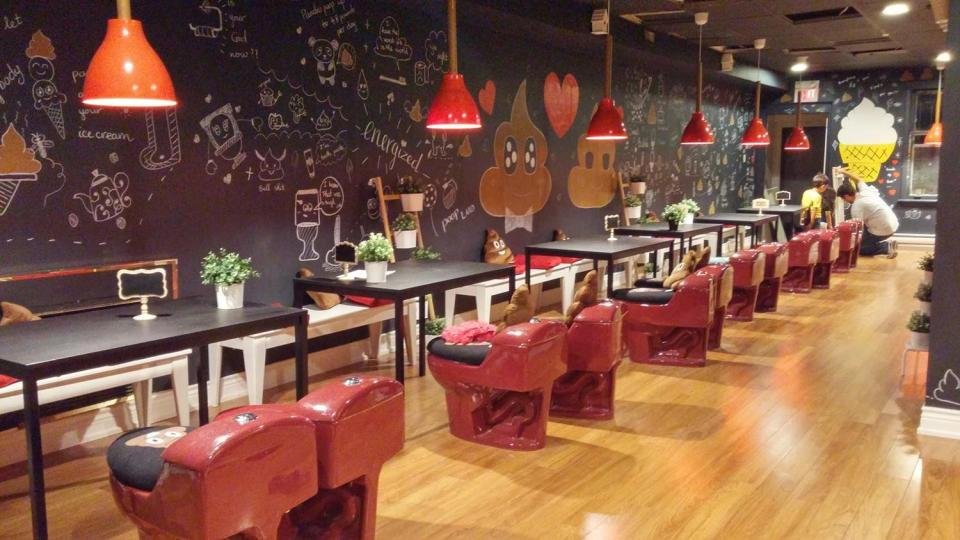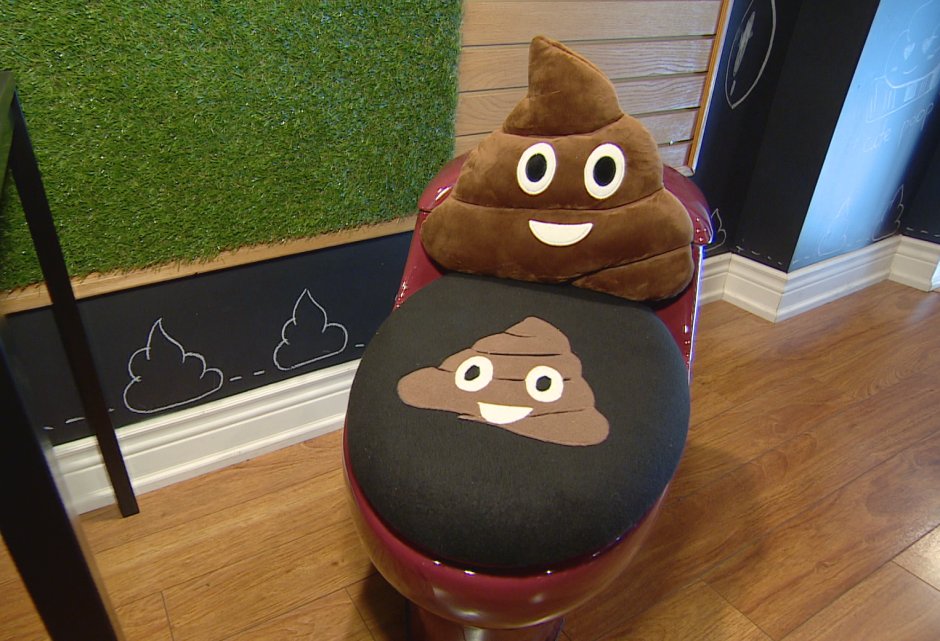 And guess what- you can buy poop themed merchandise too!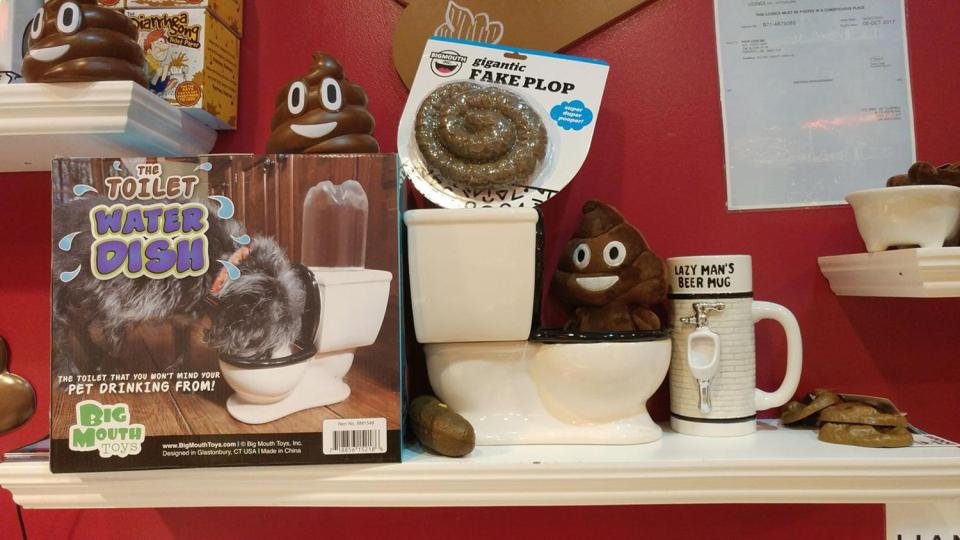 How often will you choose to eat your food out of the bowl?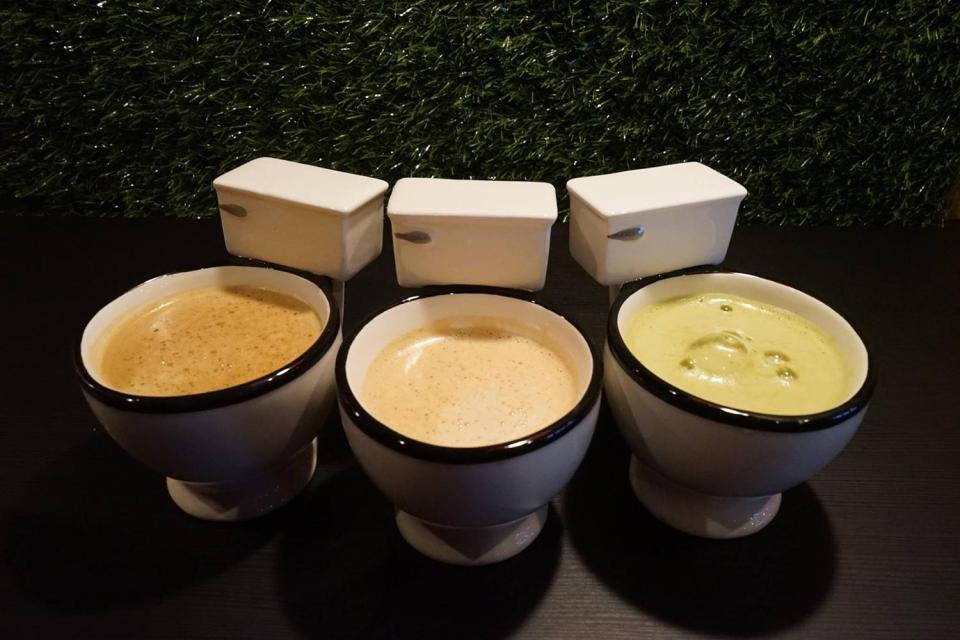 Source: The Sun
 On the other hand, will the best ideas come to you when you sit on the fake toilet? Something to think about!