This is a true story of one's auto dreams coming true.
The story begins when a tweet was tagged to Anand Mahindra of M&M which had a picture of a 3 wheeler that was converted to a badass looking Scorpio. Complete with the back door and the extra tyre.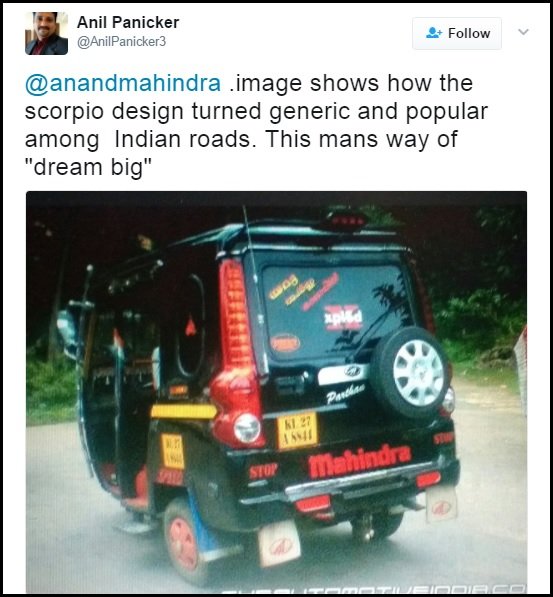 It caught the eye of Anand Mahindra and he tweeted it to his millions of followers praising the driver's ingenuity! And guess what, he even offered to buy him a 4 wheeler!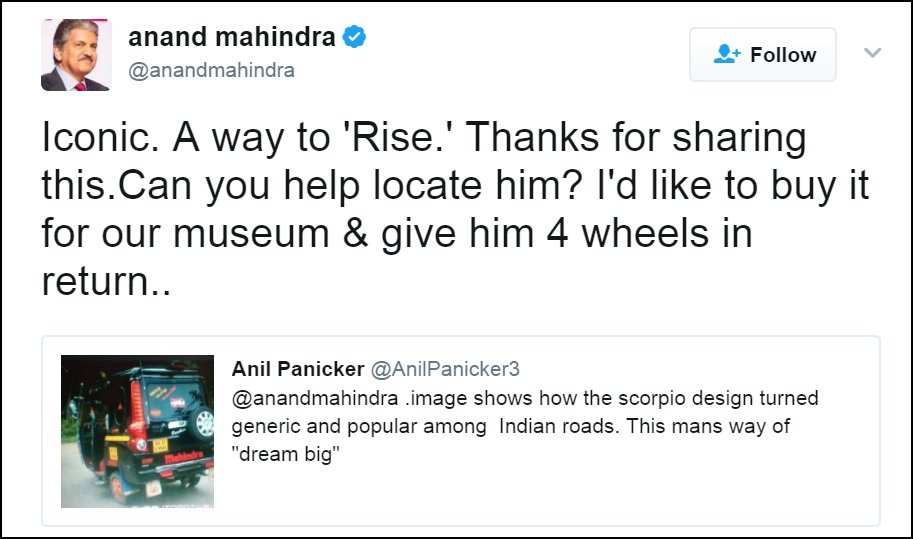 Twitter sprung into action, and before you know it- the rickshaw wala was found! He was from a small town in Kochi. Little did he know his auto luck was going  to change!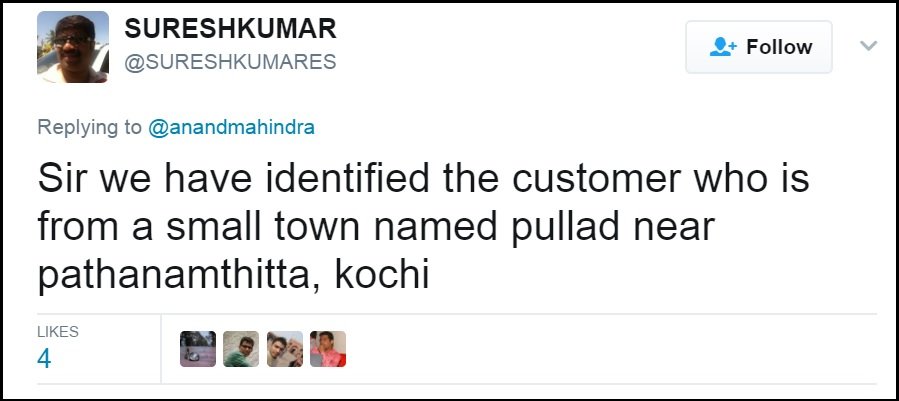 Here is his with a 4 wheeler looking ever so happy!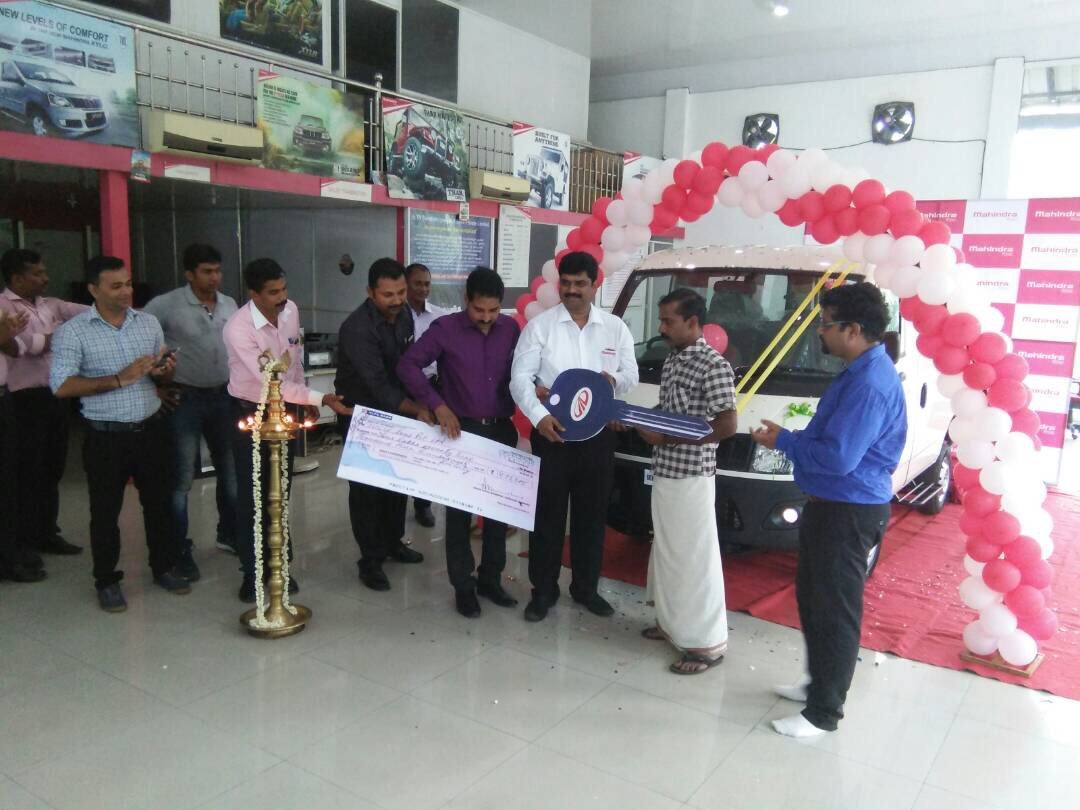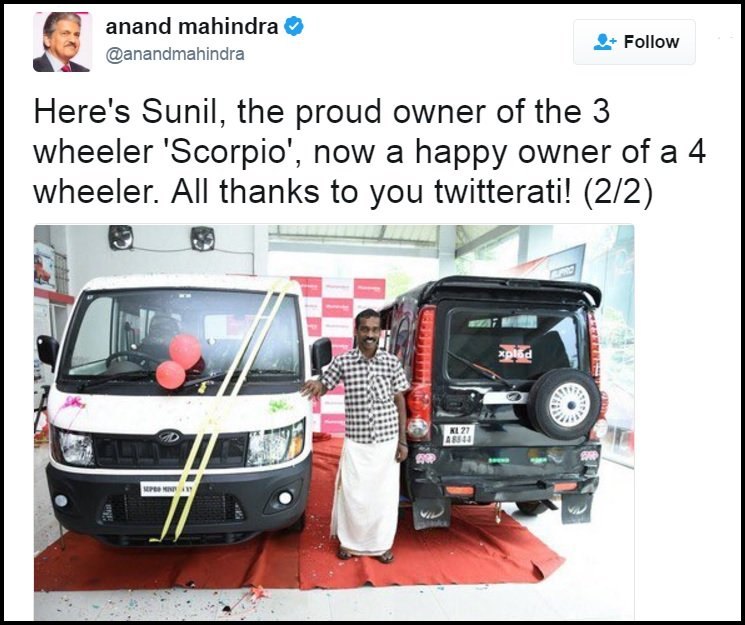 Damn, this dude got lucky!