Gai hamare maata hai, par yeh gai to ekdum super rich baap hai!
Meet Yuvraj, a 1500 kg super buffalo who was the star at the ongoing Gramodaya Mela in Chitrakoot. He is estimated to be worth a WHOPPING Rs 9.25 cr, is 11.5 feet long and 5.8 feet tall. He drinks 20 litres of milk, 10 kgs in fruits, 5 kg in fodder every single day. HE IS ONE MASSIVE BEING.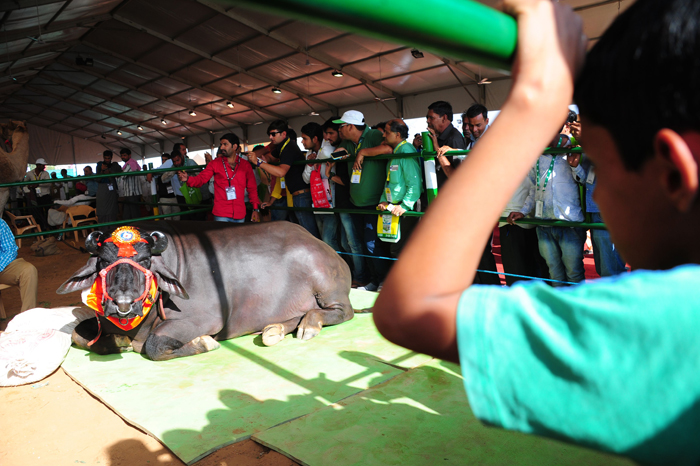 His claim to fame and way of earning money? " I spend Rs 3000 to 4000 per day for Yuvraj's diet and other essentials. The animal's semen also helps artificially inseminate their milch buffaloes.", says his owner, Mr Singh as reported by TOI. A single spurt of his good stuff can create 700- 900 doses of sperm for insemination.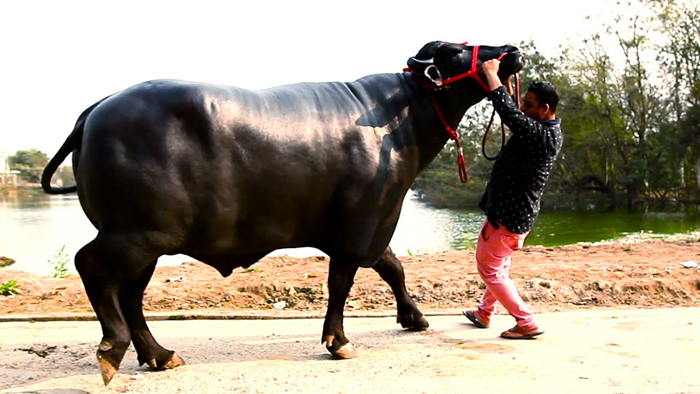 This prized buffalo has earned the owner over 50 lakh in prize money and he treats it like his very own child.