We all are a fan of first thing, first time. There is always a first time is a favorite quote.
We all have cell phones, TV, Bicycle, etc but do we know when did they came into existence ? To have a glimpse, follow the pictures.
1st Photograph
We all are very fond on clicking pictures. Some like selfies and some look for perfect site picture. This was the first picture clicked in 1826.
1st Bicycle
We all have a childhood bicycle memory, here is the first bicycle that was ridden.
1st Accident
Every one is scared of accidents, But this remains in history as the first accident.
1st Motorcycle
I know in modern day we call them as bikes but that is how they looked long back.
1st TV
LED's are trending today but first TV was far too different. Was invented back in 80's and looked this way: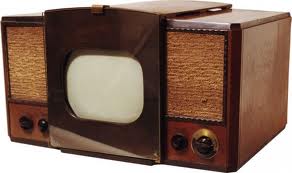 1st Radio:
Radio's were in trend that time and were not compact as they are now.
1st Robot
Yes they looked that way.

1st Refrigerator
Cooling people and things were not easy as they are now. The first refrigerator used a lot of science behind it.
1st Rocket
1st Camera:
We all love to get clicked and that is how first camera looked like.
That is how the daily used things looked like when they were first invented.