A giant monstrous shark washed up on a beach on the Cornish coast.
Believed to be "basking" , it came ashore over the weekend at Chapel Point near Mevagissey. It presents a very rare opportunity for us peeps and marine biologists too.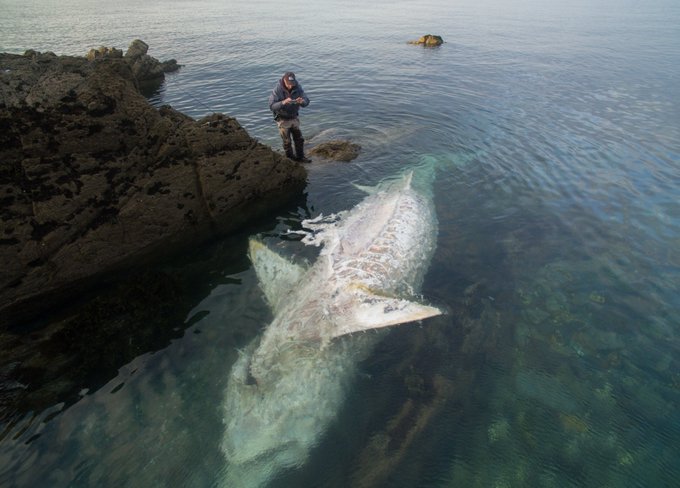 Basking sharks are dead sharks which generally do not float on the surface. They sink into the depths of the ocean and sometimes cannot be  found for years. The dead beast was discovered by Matthew Facey a photographer who was using a drone to take pictures of the coast on Sunday when he spotted the floating carcass.
SO SO CREEPY!
All images courtesy: BBC Cornwall